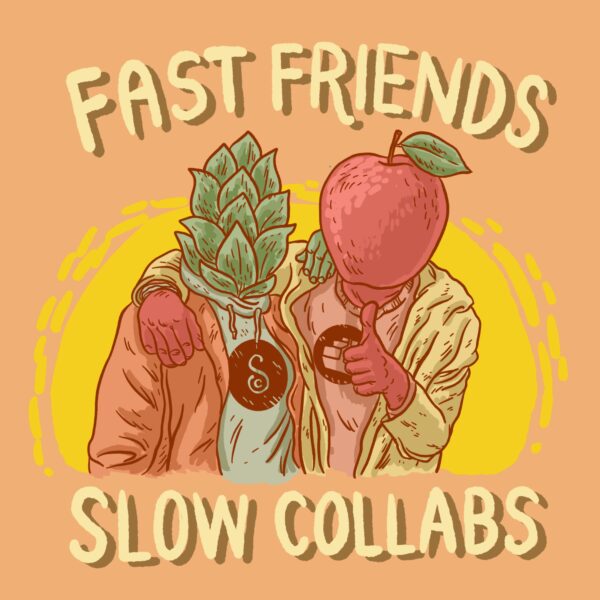 Fast Friends, Slow Collabs
Fast Friends, Slow Collabs is a brett lager-cider blend with apples from Shacksbury Cider. Distinctively clean and suitable for liter mugs and stemware alike; flush with nuanced fruit character produced from Brettanomyces. The perfect bridge for summer and fall in the northeast.
It wasn't long after we opened the brewery that we made friends with the folks that run and produce Shackbury Cider. Their dedication to wild apples, native yeast and bridging classic and contemporary ciders are in our opinion some of the best in the business. As quickly as we became friends we have been talking about making something together. And at long last, the time is finally here to enjoy this labor of love.
Packaged May 2019.